No-wash, no gel, phosphorylation assays
Too many samples? Not enough hours in a day to keep using Western blot?
Does this sounds familiar to you? Cisbio's cellular protein phosphorylation kits offer a rapid and streamlined alternative to long-standing technologies such as Western blot, ELISA, and other luminescent bead-based assays.
Don't waste any more time, the benefits of HTRF for measuring phosphorylation events are described clearly in the following video.
Still not convinced how easy it is to run a cell-based HTRF phospho-assay?
See how to run a cell based phospho assay with HTRF, and open the door to high specificity combined with ease of use and time saving.
Does your project focus on a variety of phosphorylation events?
Our ever-expanding portfolio includes more than 100 phosphorylation assays covering all major signaling pathways.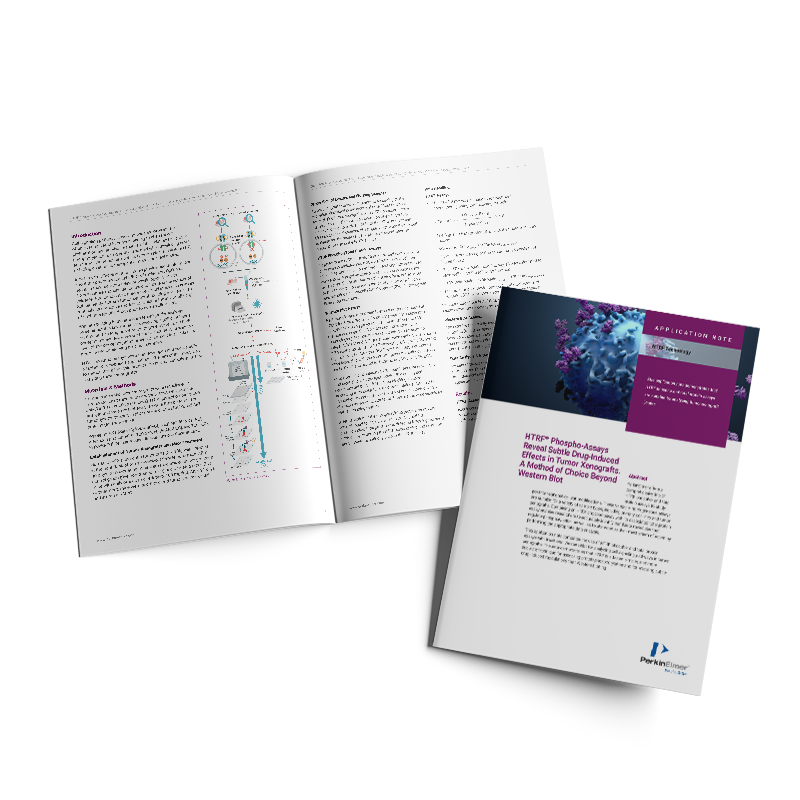 Reliable and quantitative data
Compared to Western blot, HTRF is a faster, simpler, and more accurate technique for assessing protein phosphorylation and revealing subtle drug-induced modulations. You can review a comparison of HTRF with Western blot on tumor xenografts in this document.
All the knowledge you need to

optimize your assays